An inheritance group references a group of content elements. It extends the functionality of the element group by passing on the content element configuration down the navigation tree.
OpenCms 8.5 Demo Content
This demo content shows how the features of OpenCms 8.5 are used to create great looking websites.
Most Recent News
Sep 24, 2012

The genus Acacia contains roughly 1300 species, most of them ...
Aug 2, 2012

No, some of them you can eat as well. ...
» See all news...
An element group (like this one) allows you to group multiple content elements together and share them on several pages.
Exciting new Acacia variety discovered
9/24/12 10:15 AM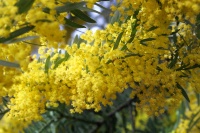 The genus Acacia contains roughly 1300 species, most of them native to Australia, with the remainder spread around the tropical to warm-temperate regions of both hemispheres, including Europe, Africa, southern Asia, and the Americas.
An exciting new species has just been recently discovered on your computers desktop: The "Acacieae editorius", commonly called "Acasia editor", build into OpenCms 8.5. The species comes in 2 varieties: The "in page" variety allows editing fresh text content directly on the page. The "form based" variety offers enhanced editing capabilities for more complex editing operations. Most amazingly, the new species does not require water, but electricity.
Acacias are also known as thorntrees, whistling thorns or wattles.
Alfredo Acacia